You can prioritise the use of electric (EVs) and two-wheel vehicles, prefer greener third-party logistics (3PL) partners, combine drop offs and pick ups in the same routes, offer curbside pickup options so that consumers can collect goods from locations such as parcel lockers and encourage them to book greener time slots – all these things will cut the amount of delivery traffic congesting urban areas. The aim is to maximise your drop density (in other words, you want the deliveries on any given route to be as close together as possible) and your first-time delivery success rate. That way you will know your drivers are delivering with the maximum efficiency.
Talking of recipients, there's growing research that most consumers prefer eco-friendly delivery options, even if that means less choice in time slots. Consider how you might prioritise greener slot booking practices that help you ensure a higher drop density, as it means fewer vehicles on the road for the same number of deliveries.


Digitalisation can save CO2. That sounds plausible, but how does logistics have to be digitized and what is the current state of affairs?
Digital transformation is disrupting every industry and logistics is no different. Most ecommerce players will already have the backend infrastructure in place in the form of order and warehouse management systems. Using a last mile delivery management platform is the natural continuation of the delivery orchestration process, which also results in cutting CO2 emission and costs.
And you can fine tune the algorithms to optimise for maximum CO2 reduction in a way that would be too complicated for a single dispatcher with a spreadsheet or pen and paper to calculate. It's simply a case of plugging your business rules into the algorithm, so the optimiser you use knows to prioritise the use of eco-friendly vehicles and carriers.
If you can feed the algorithm commercial mapping data, that's even better because it can actually optimise the path the vehicles will take based on their type. So you won't get a scenario where your delivery vehicles are wasting fuel as drivers try to reach inaccessible locations.
With a platform, you can automate the optimisation of hundreds or thousands of scheduled deliveries in just a few minutes. That's a huge resource saving for what is otherwise a very labour intensive manual process allocating those jobs and planning those routes.


However, with increasing digitalization, power consumption also rises. How can this be done sustainably?
One of the big benefits of cloud solutions is that you can centralise your operations and access the platform remotely. So instead of running separate route planning operations in each of your distribution centers using on-premise systems, software and manpower, you can do it all in a single platform from any web browser.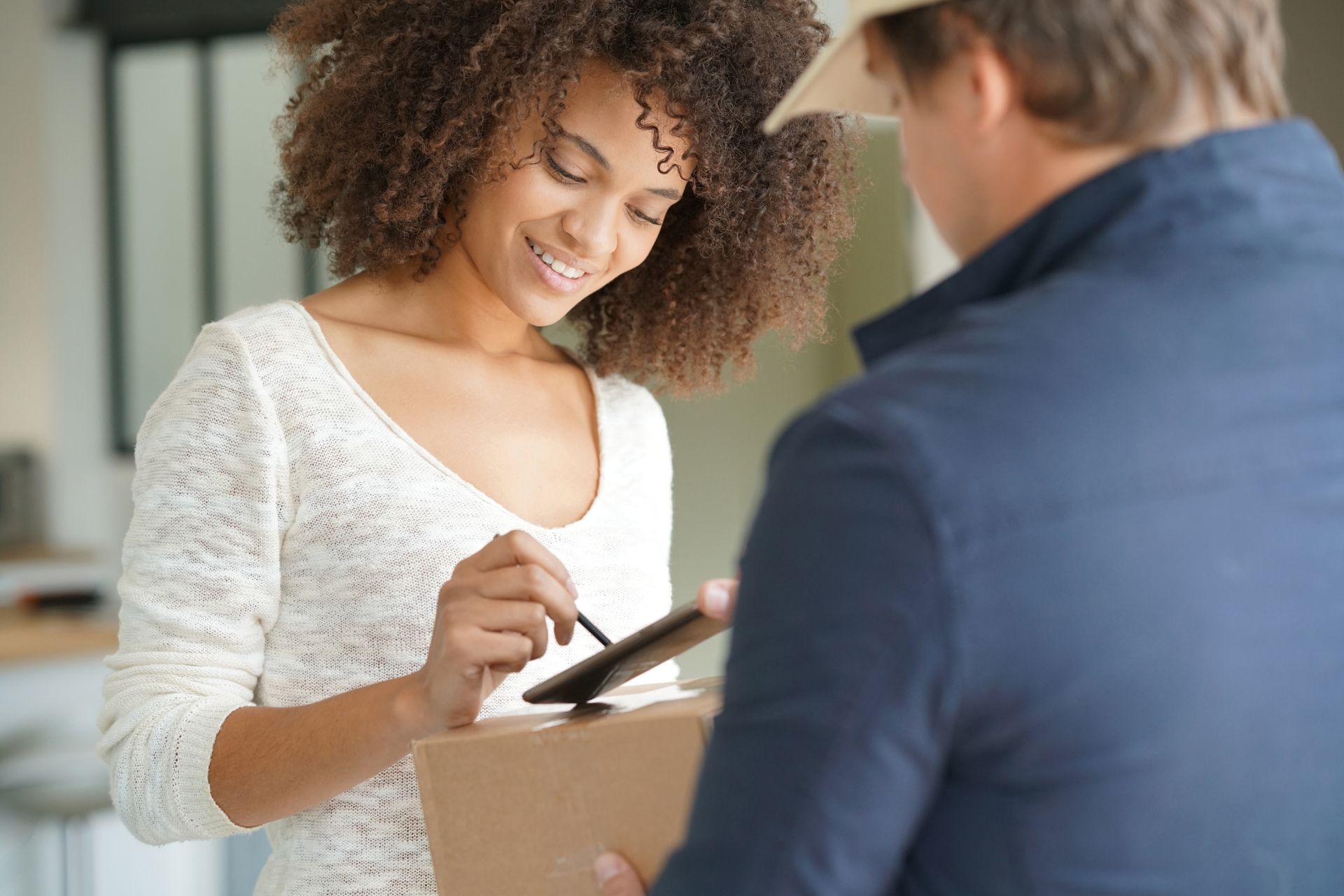 Of course the data centers that host infrastructure and platforms use a lot of electricity. Currently around 2% of total global electricity consumption. But pressure is growing on the tech giants behind them – Google, Amazon, Microsoft and the like – to design and manage their data centers in more sustainable ways. Microsoft, for example, expects all of its Azure data centers to be running entirely on renewable energy sources by 2025.


Urbantz claims to have developed a unique approach to saving CO2. What is it?
Sustainability has always been at the heart of our mission. We want to drive greener last mile practices for the retailers and 3PLs making the highest number of deliveries. Where we differ from some of our competitors is that sustainability is on an equal footing with cost saving when it comes to assessing new features and building our product roadmap. So it means that our platform is currently doing things others aren't that can help deliver tangible savings.
I've already talked about our optimisation engine. We've invested heavily in enabling customers to configure it in ways that prioritise the use of eco-friendly vehicles and route jobs smartly across different fleets and 3PLs to minimise CO2 emissions.
Our platform also provides real-time visibility and driver-recipient communications to ensure that deliveries are successful on the first attempt, meaning emissions are not redistributed across future delivery rounds.
We're always developing sustainability features, such as intelligent time slot booking, which gives customers a way to rank delivery time slots by their environmental impact (e.g. a delivery during rush hour will result in higher emissions because of traffic congestion) and then visualise this data to consumers at the point of sale, so the green-minded, which research suggests now number the majority, can choose a more sustainable delivery option.
Our new eco driving module uses a courier's smartphone to capture numerous data points about their driving behaviour. This behaviour is then analysed using AI to provide feedback on how they can drive greener, while the aggregated data is provided in a dashboard to get a better understanding of emissions savings over time.


What needs to be done so logistics companies can start saving CO2 now? Must there also be more pressure from consumers?
Consumer demand is one of the most effective ways of encouraging businesses to change their behaviour. The current state of last mile delivery is a response to the consumer appetite for near instantaneous deliveries. Just look at the popularity of on-demand services from companies like Uber, as well as the rise of 15-minute grocery deliveries.
But we also see the research that suggests consumers prefer greener delivery methods, even if that means waiting a bit longer or paying a bit more. The University of Rotterdam conducted research suggesting that more than 80% of users will select a green-labelled time slot if given the choice.
At the same time, EU legislation and more emphasis being placed on corporate sustainability is driving longer change, we need tangible technology solutions that can be deployed today for businesses to improve the sustainability of their logistics. And we feel this is an area where Urbantz has a lot to offer.