COVID-19, largely known as the new coronavirus has taken the world by surprise and not in a good way. This week, China, the country where the outbreak originated, announced that the pandemic was under control. In the weeks leading to this result, we saw a digitally enabled society that used technology to ease their confinement and continue to flourish. Delivery management solutions were a big part of it.
Let us be objective, this situation is not going to go overnight in both Europe and the US (even though we all wish it would), so what have we humans always tended to do in times of crises? Adapt. We now need to be creative in getting what we want, and one way is by home delivery and using delivery management solutions to help us with this.
According to Chengyi Lin, a Strategy Professor at INSEAD, China is surviving and thriving in the age of the coronavirus because of delivery management solutions and two main factors that play within it:
Digitally Enabled Delivery Systems: In China's major cities, groceries and other items purchased online can be delivered to the home within as little as 20 minutes following a purchase. This is largely down to the deployment of digital technology. Alibaba's Cainiao network, for example, supports the supply chains of the merchants it serves via an AI-enabled digital inventory system that links the online and offline shopping worlds, in which merchants' physical stores serve an extended distribution network. As a result, almost as soon as the lockdown was declared in Wuhan, Alibaba was shipping medical and food supplies into the province.
Consumer Comfort with the Online World: In the past five years, Alibaba Group, JD.com, MTDP (Meituan Dianping) and many other companies have transformed the purchasing behaviour of Chinese consumers, moving them away from bricks-and-mortar shopping into online spaces, often consolidated through a so-called "super app." As of 2019, China's e-commerce penetration had, by one estimate, reached 36.6% of retail sales, with 71% of Chinese consumers transacting online at some point, mostly via smartphone apps (80% of e-commerce transactions).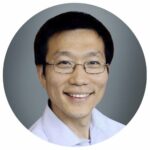 Professor Lin concludes: "The combination of consumer digital maturity and digitally supported supply chains has enabled local residents to organize home delivery of essential supplies to people in self-quarantine. In the U.S. and Europe, however, the digital landscape seems rather less favourable for this kind of response than in China."
 Chengyi Lin, Affiliate Professor of Strategy, INSEAD
Chengyi Lin specifies that even in the US, where consumers are more than ready to shop on Amazon or other platforms, only 16% of transactions were on eCommerce sites.
This is not, however, the environment of Europe and the MENA region, where Eurostat has indicated that 69% of individuals in the EU have done some form of online shopping. Europe faces an extremely bright scenario regarding the adoption of eCommerce and high home delivery rates, with a strong digital market and a consumer base open to this shopping method. We have already started seeing it with several retailers across the continent, registering increases of nearly 70% in online purchases.
Taking the example of URBANTZ, It has been helping reshape the delivery tech sector in Belgium and beyond for the past 5 years and what it provides is crucial to sustaining a form of comfort in the reality of pandemic. Having the ability to optimise and manage rounds effectively, communicate with a driver and provide visibility and transparency to the end client (which URBANTZ all provides alongside other critical features for home delivery) has never been so serious as it has now, simply because we are all knowingly or unknowingly reliant on home deliveries more and more in a lockdown.
As with the case of China, delivery management solutions have allowed people to not only survive in lockdown but actually thrive.
In both Europe and the US, COVID-19 is a wake-up call. A wake-up call for us to seek what technological advancements are out there for us to survive. This is no longer about economic competitiveness but how we can reshape society for the better after the pandemic is over, and delivery technology seems to be a great and possible antidote to the situation.
Hadi Harb is a Last Mile Consultant at Urbantz, specialised in the United Kingdom and Northern Europe markets.
Want to test Urbantz's delivery management system? Request your demo today