I've always wanted to work in a fun tech startup environment. Unfortunately, my development experience is limited to coding 'Hello World!' in seventh grade.
But you don't have to be a developer to work in tech. In fact there are many roles within the industry that require a different skillset.
As successful startups scale, new commercial and customer-facing functions become necessary. The one I'd like to focus on here is Customer Success.
It's a relatively new discipline that aims to improve retention, increase spend and lower churn by setting aside dedicated resources to work proactively with customers.
But first…
What is Customer Success?
Customer Success is a client-facing, post-sales discipline. It involves working to ensure that customers get optimum use out of your product or service. In effect, we are here to help them realise the goals that motivated them to purchase in the first place.
Since the field is fairly new, it is difficult to find a one-size-fits-all definition. A Customer Success role can look different for each company. Duties and workload will vary depending on the organization, the product and the customer base.
But the responsibilities of a Customer Success Manager (CSM) typically include onboarding and training a customer as well as proactively identifying and addressing strategic blind spots that may appear down the road.
What Does a Day in My Shoes Look Like?
09:00-09:30: Typically, I start the day by going through my emails and organising them according to priority. Actually before that comes coffee – I only drink decaf but yay placebo!
Depending on the day, my schedule will be a mix of customer meetings, testing and configuration sessions, as well as internal alignments.
Whatever's on the agenda, it's imperative I always respond to technical and commercial questions in a very timely manner. Customers in the process of onboarding often encounter challenges that require immediate action. This can mean liaising with colleagues and shifting internal priorities.
09:30-10:30: Later today, I'm training a new customer on the platform. Ahead of this call, I set aside some time to make the configurations and changes we've been discussing – and one last round of testing to make sure everything is running smoothly.
10:30-12:00: Show time – I have an hour-long training session with my customer. All key users are invited and I walk them through the relevant modules and features.
12:00-13:00: Lunch break and getting sent on a walk by my fitbit because I am afraid of the passive aggressive reports it sends me at the end of the week.
13:00-14:30: The CSM Review – during this weekly team meeting we get strategy updates, cover best practices and discuss any escalations that need to be made.
Each week, one of the team members will also share a challenge they've been working on. This way we get to learn from each other's experiences.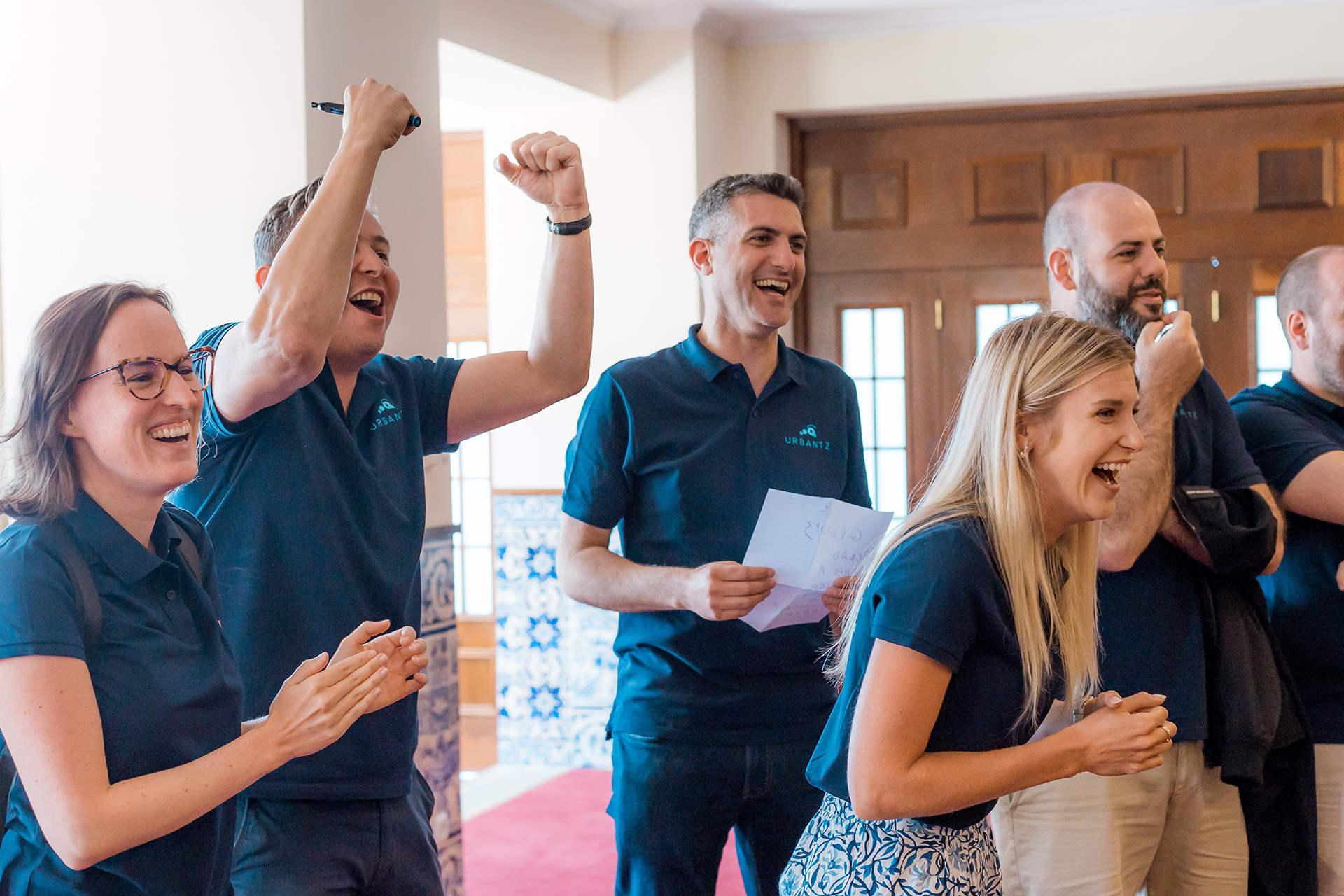 14:30-16:00: I have no meetings in my calendar which means I can work on my to-do list, respond to any emails that came in during the day and catch up with internal communication. I am also preparing for an upcoming QBR by extracting relevant data from our Customer Success platform and analysing trends in the customer's behaviour.
16:00-16:15: Time for a (decaf) coffee break!
16:15-16:45: A quick catch up with my manager – when working remotely these meetings become especially important. I give an update on my objectives for the week, any challenges that I've been facing and go over the relevant platform dashboards to analyse the metrics. If anything needs to be handled immediately I do so – the rest of my to do list I disperse in the free pockets of time in between priority tasks and meetings.
16:45-17:45: I'm ending the day with an internal alignment meeting with one of our Project Managers. The customer we are collaborating on has made some feature requests