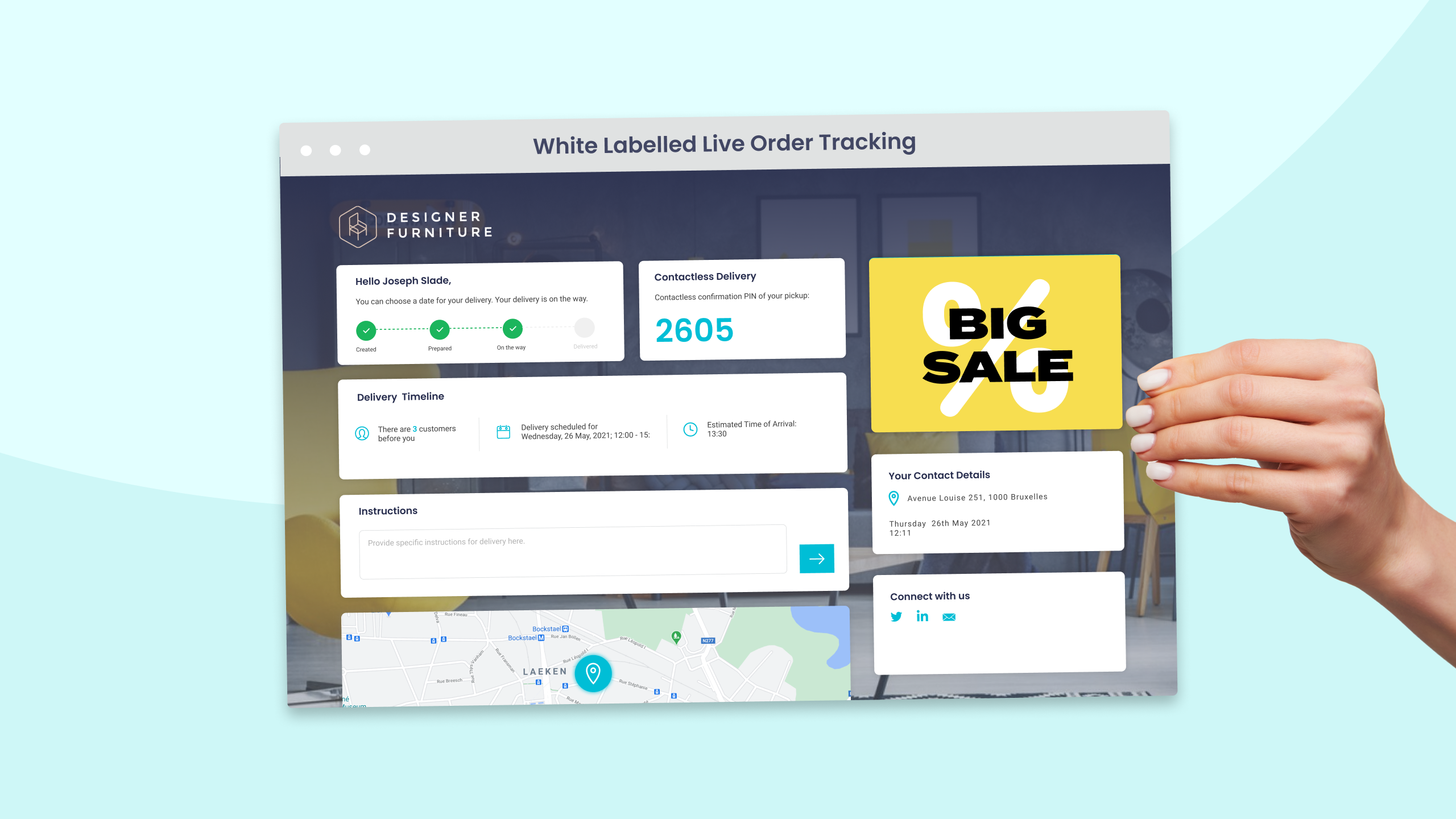 Say Hello to Urbantz.
It's the best answer to one of the biggest questions for big and bulky retailers.
How do you scale online and instore deliveries efficiently as the size and complexity of your operation grows?
The Last Mile is the shortest part of the supply chain journey. But it's huge in costs and emissions.
Especially when it's characterised by larger vehicles, fewer jobs, higher-skilled drivers and more complicated delivery flows due to requirements for additional services – such as installation or assembly.
Your last mile is complex! A single failed delivery can spell disaster for your bottom line. But success requires scale. Scale means further complexity. And complexity kills clarity.
Clarity into a mission-critical process and one of your most important customer touchpoints. And without clarity, you can't be in control.
All this despite the fact that today's consumers will hold your brand liable for bad delivery experiences, even if you outsource to a third-party carrier.
Urbantz is a cloud-based platform built specifically for enterprises to manage mission-critical last mile deliveries easily across all their carriers in one place.
Where we're different is how far we go in empowering you to cut through all the complexity. Because by doing so, you can finally achievethe clarity to own you last mile.
This video highlights the biggest features that set our platform apart. We'll look at some of the unique experiences your dispatchers, drivers and customers have to look forward to with Urbantz.
We'll look at:
Intro (00:00 - 01:42)
Dynamic Route Planning(01:43 - 03:22)
Smart Optimisation (03:23 - 05:54)
Easy Multi-Carrier Management (05:54 - 07:46)
Flexible Workflows (07:47 - 09:07)
Onboarding and Supporting Drivers (09:08 - 10:19)
Sustainable Deliveries (10:20 - 12:10)
On-Brand Delivery Experience (12:11 - 13:14)
Summary (13:15 - 14:04)