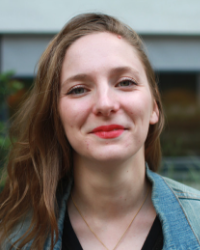 Gabrielle Robert Customer Success Manager, 1 year at the colony
Your job in a tweet: Onboard customers in the best way possible and make sure they're happy during their lifecycle with us.
The best customer success story to reflect how our company has grown in the past year is Carrefour, Auchan, and we just teamed up with another major retailer from France, which is a massive win! Stay tuned to hear more about it!
The job is done when I crossed everything from my to-do list and especially when I could solve an issue for a customer.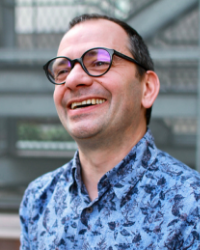 Damien Richard Product Owner, 6 months at the colony
Your job in a tweet: Defining and sharing a clear vision of what needs to be built to add the most value to our product.
The greatest strength of our company is the way we collaborate and focus on customers. Why? Because working together helps us to be more creative, agile and efficient and be able to help our customers on a daily basis.
The job is done when customers are happy with our tool and new businesses are excited to work with us.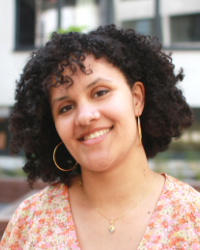 Francisca Zaunberger Melo Graphic Designer, 2 years at the colony
Your job in a tweet: I'm the in-house graphic designer.
I'm most happy at work when I see that the team trusts me to support them with different types of designs. I have to admit that I especially love creating illustrations for the company merchandise, so stay tuned to find out what we're creating this year!
The proudest moment of our company in the past year was when we released our first animated video with our mascot Antony the Ant. It was really exciting to finally see the illustration I designed brought to life!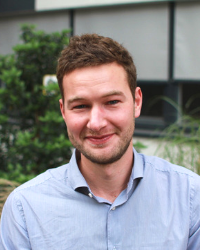 Bart Gadeyne Business Developer, 3 months at the colony
Your job in a tweet! I talk to people in the Benelux region about their transport problems and advise them on how to solve them. Together we check which of the solutions Urbantz offers would be of the most help to them.
 My biggest goal for the next year working at URBANTZ is to create awareness of the Urbantz solution in the transportation market in the Benelux, with some happy customers as a result.
I could only go the extra mile in the last-mile at URBANTZ.
On our 4th anniversary, we want to recognize and thank all the people, team and clients, that helped URBANTZ grow.