The triad of sustainable management is ecology, economy and social responsibility. What about the social components in the logistics industry?
More logistics players are making sustainability pledges, driven by changing consumer attitudes and new legislations. The more green attitudes prevail, the more those values are carried into corporations by founders who see sustainability as part of the mission.
This intersection of greener consumer attitudes and new technologies can lead to exciting social developments. For example, 80% of consumers prefer delivery slots that they know are greener, even if that means less choice in terms of delivery time.
This was the starting point for the development of our intelligent delivery timeslot booking system, which actually lets retailers respond to consumer appetite for greener deliveries.
An algorithm ranks timeslots by their environmental impact – based on time of day, proximity to other confirmed deliveries, etc. Then the greenest slots can be incentivized at the point of sale to encourage eco-friendly booking habits.
It sounds like a balancing act to make logistics processes more sustainable with rapidly increasing delivery orders. What internal solutions are there for this?
The more deliveries a company has to fulfil, the more complex their delivery network becomes. At the enterprise end of the scale, they'll typically be using a mix of internal fleets and external carriers, each with their own specialisms, constraints, areas of coverage and costs.
Building a solution to manage all this sustainably is expensive, but off-the-shelf solutions might not have the flexibility to tailor the delivery experience to your needs. This is where we feel we bring unique value, offering a powerful SaaS solution that enterprises can quickly deploy and configure to follow their own business logic.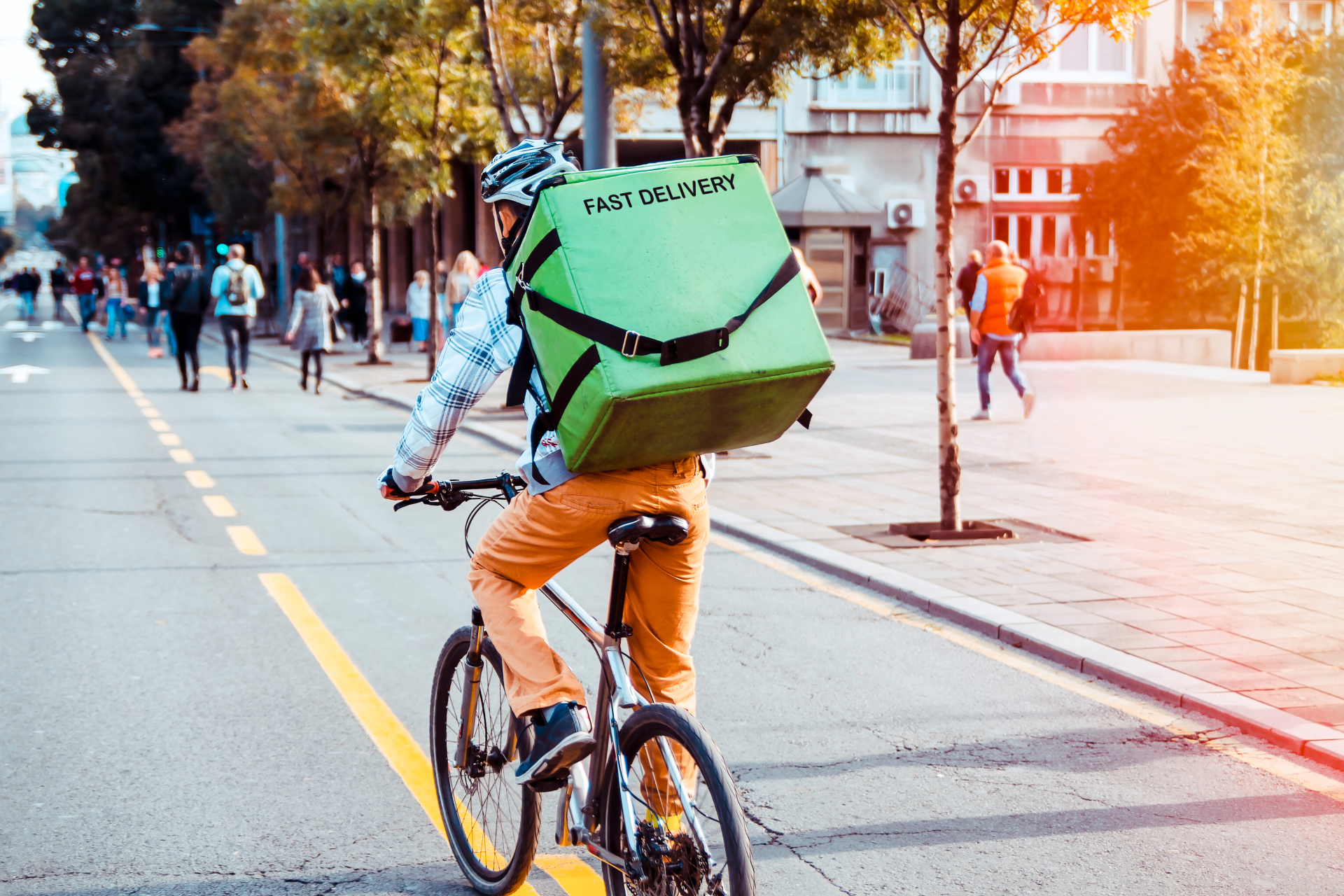 What external measures can ensure more sustainability in logistics?
Consumer attitudes put pressure on brand-conscious businesses to change their internal processes, but it often takes legislation to deliver the wider infrastructure required for industry change.
In the EU, for example, the proposal to cut CO2 emissions on roads by 55% before 2030 and ban petrol-burning cars by 2035 is certainly speeding up the switch to electric vehicles across fleets.
Legislation such as this helps raise the minimum standards for the industry as a whole.
How can logistics companies identify and eliminate sustainability risks in the supply chain?
Most companies are concerned about sustainability but don't necessarily know how to measure their carbon footprints.
The number one challenge is for organisations to successfully calculate the direct and indirect carbon emissions of their activities, whether by working with consultants or using platforms such as ours.
Once you understand where your emissions come from, it's much easier to make a plan of action to reduce them.
What about the costs of such sustainability efforts?
Switching to an all-electric fleet doesn't come cheap. Smart route planning can offset these costs by boosting operational efficiency.
But to take these savings to the next level requires retailers and logistics companies to put sustainability on the same level as cost-saving in their business objectives.
We've built a solution over the last six years that enables them to do just that and ensure that their operations are both efficient and sustainable, no matter the scale of their operations.