3 – Measuring and managing Scope 1 emissions in the last mile
Let's look at the direct actions defined by Scope 1 of the GHG and applying it to the last mile specifically.
One of the most important factors to consider here is the fuel usage of your fleets. The emissions from deliveries made by carriers in your delivery network should also be considered, as this will be a key part of your downstream Scope 3 emissions.
Here's a quick overview of how you can calculate the CO2 emissions from fuel consumption of one of your vehicles.
Example calculation of emissions for a diesel-burning vehicle
86.2% of petrol is carbon
1 litre of petrol weighs 835g
1920g of oxygen is required to combust 1 litre of petrol to CO2.
(835 * 0.862) + 1920 = 2640g CO2 / litre
Typical consumption of 5 litres of petrol per 100km gives you:
(5 * 2640) / 100 = 132g CO2/KM
You can find more on this and similar calculations for petrol, LPG and CNG here.
Automating the process
Calculating and tracking emissions for each of your vehicles can be a laborious process if you do it manually.
With specialist transport management software for the last mile, it's possible to automate a lot of the process.
One way to do this is with Eco Driving, the new dashboard we're developing that will give you the means to easily track emissions of your delivery activity across your own internal fleets.
And those of any carrier partners that you integrate into the Urbantz platform.
It is designed to let you track the emissions of every package, route, driver, fleet and carrier. You can then take informed decisions to reduce your CO2 output using the neat visualisations and analytics to see where your last mile emissions are coming from.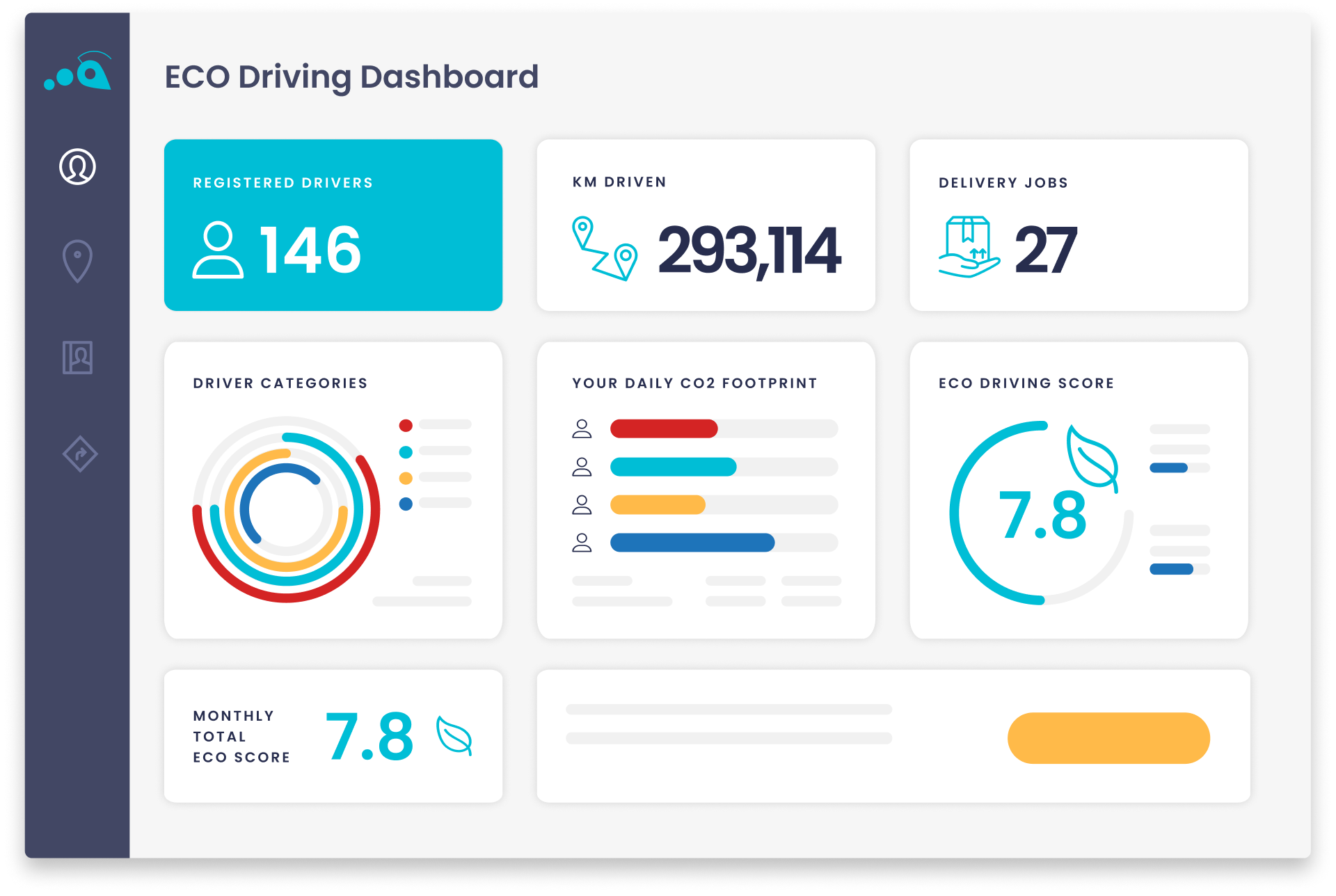 Optimising delivery routes for sustainability
The strength of our platform is that you can then easily optimise future delivery allocation and route planning to prefer the most energy-efficient vehicles and carriers, without any manual work.
All you need to do is set rules so the algorithm knows to optimise for the lowest possible CO2 emissions and you'll immediately see your carbon footprint come tumbling down.
In addition to this, Urbantz helps you improve your first-time delivery success rate through real-time communication between dispatchers, drivers and recipients, further lowering the carbon footprint of your operation.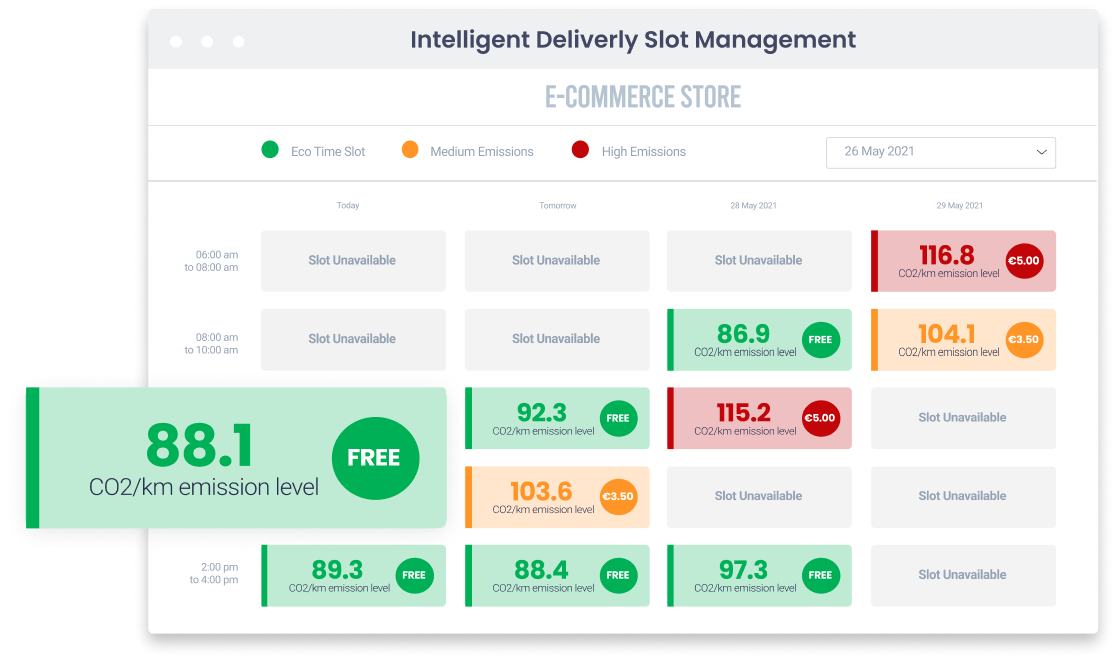 And the smart scheduling functionality we're currently building will let you do some cool things to lower your last mile emissions before a parcel has even been loaded into a van.
In short, it lets you display real-time information about available delivery slots within your ecommerce or order management system. A special purpose-built algorithm can then rank slots based on their environmental impact.
So if you already have a confirmed delivery in the area between 10 and 12 on Thursday, you can steer consumers to that slot because a higher drop density means a greener delivery route.
How's that for a sustainable logistics initiative?